San Francisco is well known for its temperate climate, with average temperatures ranging from 51 degrees Fahrenheit in January (10.6 degrees Celsius) to 62.7 degrees Fahrenheit (17.1 degrees Celsius) in September. Even in our coldest month of January, the average low is 45.6 F, with an average high of 56.5 F. [source] In spite of these mild temperatures, some people worry that bicycling during San Francisco's winter months will be too cold and windy. Let's discuss some tips for staying warm and comfortable in cooler weather!
A common mistake that new winter cyclists make is overdressing. While you may be tempted to bundle up because it's chilly, you can easily overheat once you get pedaling. Keep in mind that you'll be generating heat as you ride, which will keep your core toasty-warm. Less heat is generated in your extremities, however, so most riders choose long pants and sleeves to cover their arms and legs.
The head, hands, and feet are key to comfort. Since you make tons of small circles as you pedal, your feet are constantly exposed to the wind. Consider wool socks and non-mesh shoes to protect your feet. Full-fingered gloves will keep your hands warm, and look for something with wind resistance if basic knit gloves leave you chilly. Just mind your dexterity—make sure your gloves allow your hands enough freedom to safely brake and shift your bike!
An old wives tale claims that over 50% of your heat is lost through your head. While this may not be accurate, covering up your head, and particularly your ears, will help you keep warm and comfortable. Look for thin hats and skull caps that will fit comfortably under your helmet. These tend to be a better option than hoodies or hooded jackets, as the hood can block your line of sight when you turn back to check for traffic. Also consider winter-specific cycling caps, which, aside from being quite stylish, are thin enough to fit under helmets and made with built-in earflaps.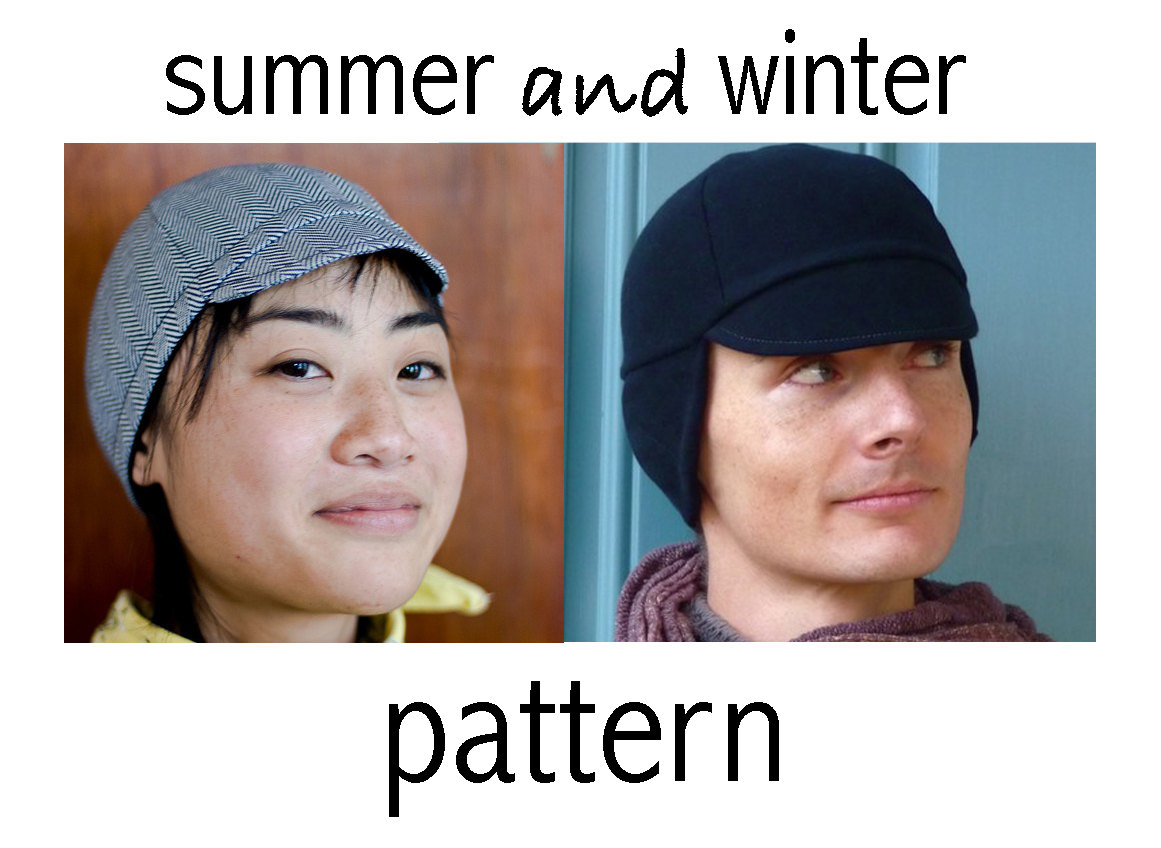 Image Source: Kozie Prery / Etsy
It's been said that the quintessential San Francisco accessory is a scarf. Versatile and easy-to-pack, these can keep your neck, chest, and head warm if you wander into a cooler micro-climate, and will take up little room in your bag when things heat up. Scarves are relatively easy to remove while riding, but be mindful that nothing gets caught in your chain! Some cyclists prefer shorter scarves for this reason.
It's no secret that layers are the key to comfort in a variety of situations. It's all about comfort, warmth, and protection! Look for layers that pack small and can be shed easily once you warm up—arm-warmers and leg-warmers are perfect examples. Avoid fussy buttons; simple zippers and snaps are much easier to manipulate en route. Consider the zip-up windbreaker, a staple of many cyclists' winter wardrobe: simply unzip as you generate more body heat climbing a hill, then zip back up for the descent. Look for windbreakers that are waterproof or water-resistant, too, for even more versatility. 
Keep in mind that not all materials are created equal. A variety of synthetic materials will wick sweat and dry quickly, so consider those if you're riding in precipitation or prone to perspiration. Another amazing material is wool, which insulates even when it's wet. Finally, fenders are a must for wet-weather riding. They'll help keep your shoes and bike dry, plus prevent the unsightly skunk-stripe of water up your back.
One more tip that might be overlooked: a handkerchief. As you go from cooler outside temperatures to warmer ones indoors, runny noses are a common side-effect. Snot that cool to have a drippy nose, so stay clean with a hankie or an old bandana.
The mild winters of San Francisco make year-round riding a breeze, and a little preparation will keep you cozy and comfortable in almost any weather.