Angel Island Bike Tour for Groups (Guided)
Approx Time
1.5 hours (riding time)
Level
Beginner/Intermediate
Angel Island State Park is often referred to as the Ellis Island of the West and sits in the middle of San Francisco's beautiful bay offering the ultimate in panoramic views of The Bay and the San Francisco skyline. No public motor vehicles are allowed on the island, making this trip a popular choice for visitors and locals alike.
Now a National Park Angel Island was once used as an immigration center, particularly for Chinese immigrants coming to the US after San Francisco's infamous Gold Rush. We start our tour in Ayala Cove for a 5-mile ride around the perimeter stopping at Angel Islands immigration museum to view artifacts of life on the island. For the more adventurous groups, there is also an inner fire road that can add another 2.5 miles of off-road biking.
Near the ferry dock, there is the Cove Café with an oyster bar and outdoor cantina. At Ayala Cove and around the island there are numerous picnic tables and charcoal barbecues. Remember: if you have a large group, you may want to charter the entire ferry boat to and from the island!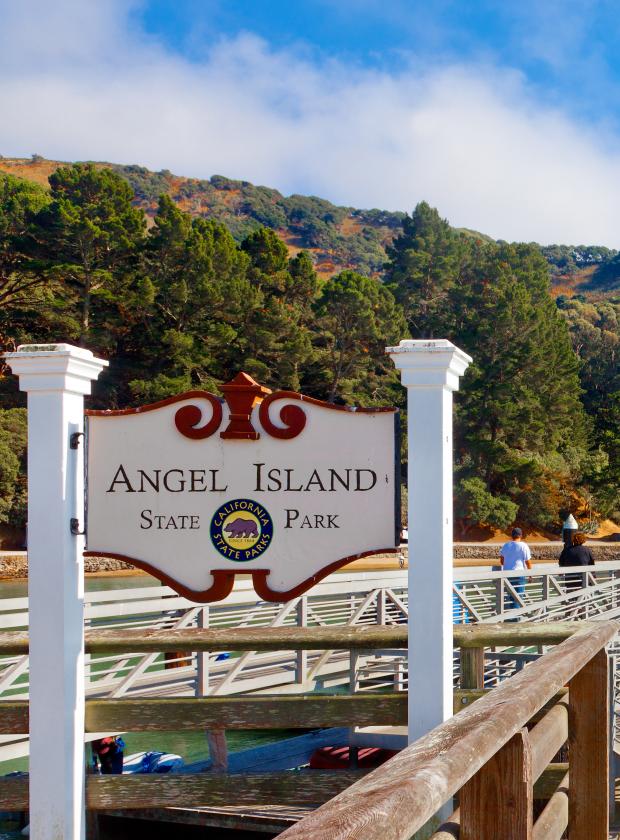 Points of Interest
Ayala Cove
San Francisco Skyline
Immigration Station
Mt. Livermore
East & West Garrisons
What's Included
Deluxe Comfort Bikes
Bike Pick-up
Bike Delivery (if applicable)
Support Vehicle
Tour Guides
Bottled Water
Bike Insurance
Bike Fitting and Orientation
Helmets
Locks
Handlebar Bags
Custom Maps
Racks on the Back of the Bike to attach Bags, Purses and Personal Items