Blazing Saddles has done the legwork for you! We've selected the best tours and activities that San Francisco has to offer.
Sit back and relax as you cruise through San Francisco's iconic neighborhoods on the Big Bus! With day and night tours, you'll get a sightseeing experience and local transportation all rolled into one!
For day tours, you'll get a bird's eye view of the city streets from the top floor of a brand new, super-comfortable double-decker bus! Learn about San Francisco's colorful history as you ride past the sights. The day tour is a hop-on, hop-off bus activity with 20 stops throughout the city where you can "hop off" the bus and explore more on foot! Buses run every 10-20 minutes, so you can simply "hop on" a later bus to continue on the route. The whole loop (with no hopping off!) lasts around 2.5 hrs, with departures from 9am to 5pm. With a Classic One-Day, Premium One-Day, and Deluxe Two-Day ticketing options, you can pick whatever works best for your schedule!
For the Panoramic Night Tour, you'll travel to the Golden Gate Bridge and San Francisco's Treasure Island to enjoy breathtaking views of the city and bay! The night tour departs at 6:30 or 7pm and lasts about 2 hours. This trip is a more traditional bus tour, as opposed to the hop-on/hop-off style of the day tour, so be sure to stay on the bus until the tour concludes!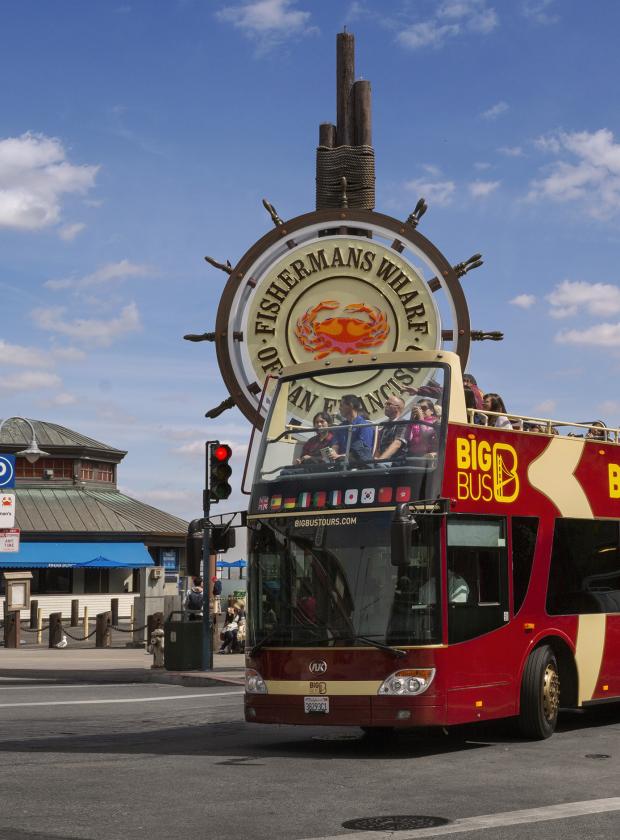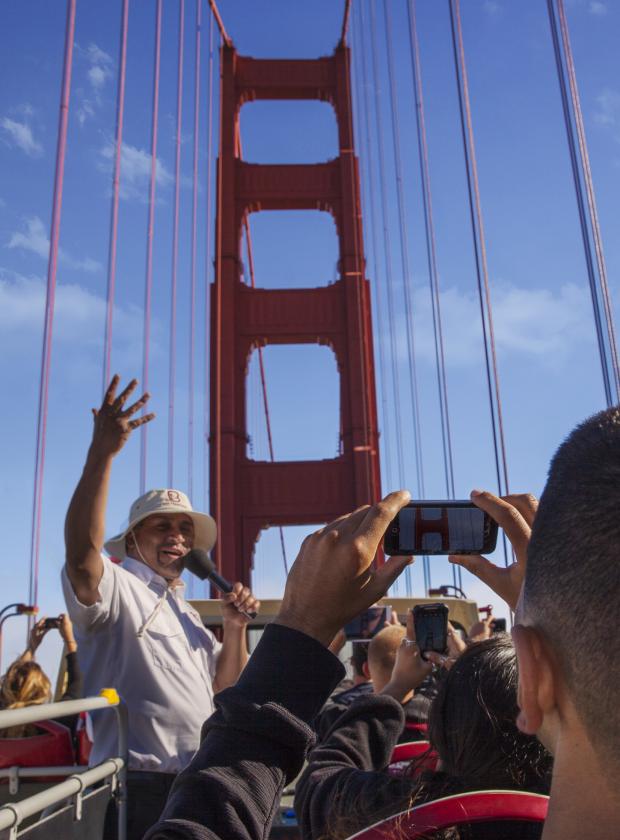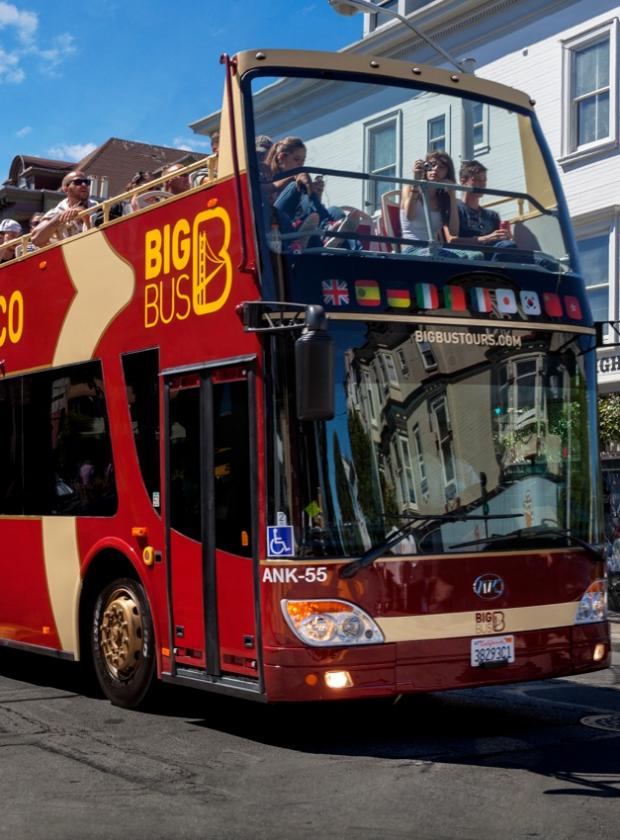 Points of Interest
Fisherman's Wharf
North Beach
San Francisco Ferry Building
Union Square
Civic Center
Opera House
Alamo Square
Haight-Ashbury
Golden Gate Park
Golden Gate Bridge
Palace of Fine Arts
Lombard Street
Chinatown
Pier 39
What's Included
Big Bus One-Day or Two-Day ticket
Sausalito Tour**
Panoramic Night Tour*
1 hr free bike rental (with 1 hr purchase)*
Voucher for Players Arcade and Grill*
Chinatown Walking Tour