Recommended
Specialized Roll Hybrid Bike
Best Bike for Sonoma Riding!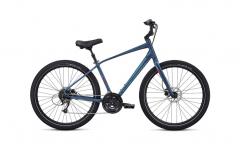 Pay Now 20% Off
Specialized Roll Low Entry Hybrid Bike
Best Bike for Sonoma Riding!
Pay Now 20% Off
Renting a bike allows you to visit places that would otherwise be inaccessible. We'll give you everything you need to enjoy your bike tour.
Book a bicycle online now for the fastest and most convenient checkout, and also save 20% on the daily rental of the most popular performance mountain bikes of Sonoma.
Bike pick-up
Pick up your rental MTB at our Sonoma, CA 95476, 20091 Broadway store. We're open every day from 9 AM to 6 PM. Our specially trained staff can assist you in your bike fitting and recommend some great routes!
What's included with every rental?
Your mountain bike rental comes fully loaded with a helmet, two bottle cages, patch kit, cycle computer and lock if requested. The patch kit is an under-seat wedge pack including the following: spare tube, patch kit, multitool, and CO2 (inflator and 2 cartridges).
What kind of pedals can you fit to my bike?
To ensure the best compatibility for your high-end mountain bike rental, we recommend you bring your own pedals and we'll attach them for you. If you prefer to use ours, we carry SPD, SPD-SL, Look Original, and Look Keo. We also carry flat pedals and cages.
Flexible reservation
If your plans change, no problem! Your reservation never expires and can be used at any date or time.