We are always looking for enthusiastic, energetic people to join our team! Blazing Saddles started as a small, family run business over 30 years ago, and our greatest strength has always been our incredible and dedicated staff.
At Blazing Saddles, our ideal candidates will be high energy people who are excited to share everything that our beautiful city has to offer with visitors and locals alike. San Francisco is a very bicycle friendly city and encouraging customers to enjoy our city's views, restaurants and beautiful bike paths while riding one of our bicycles will be your daily mission!
We need unique individuals with exceptional communication skills for interaction with the public. You must be able to think on your feet and move them at the same time! Bicycle knowledge/experience is great if you have it, but not necessarily as important as a happy, outgoing and fun personality. Our team members will be on their feet all day long, working outside at different locations throughout the city.
We offer a great working environment, excellent benefits, and competitive wages. If any of the job descriptions below sound like they could be a good fit for you, please fill out the web form below with a couple sentences about how your past work experience and your outgoing personality will make you a great fit for our business. There's also room to attach your resume if you'd like.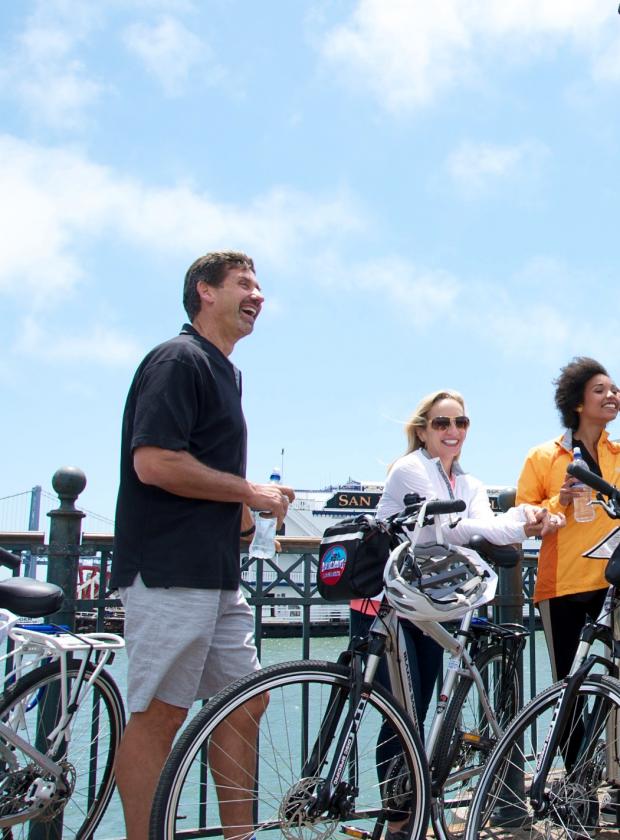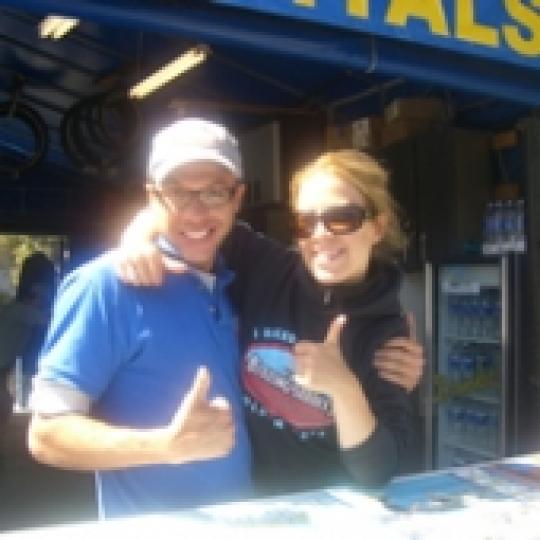 Customer Service Team Member
Our Customer Service team is the backbone of our business! Our team members will be moving all day long, working outside at different locations throughout the city. This is a great job for people who like to work hard, have fun and spend all day outside in our beautiful city! Ideal candidates will be high energy, outgoing people who can deliver great customer service in a fast paced environment.

Read More
Roles & Responsibilities
Actively engaging customers and creating a welcoming environment for visitors to San Francisco
Providing product and service information & suggestions
Rental paperwork procedures
Cash handling and credit card processing
Giving detailed directions and instructions, often to large groups of people
Basic bicycle handling
Clean and maintain a professional work environment
Administrative tasks as needed
Desired Skills or Abilities
Excellent communication skills
Problem solving ability
Multi-tasking ability
Ability to work varied shifts each week
Basic bicycle knowledge
Enthusiastic and energetic personality
Courteous and friendly manner
Benefits
Competitive wages
Full time hours
Health Insurance
401K plan after 1 year of employment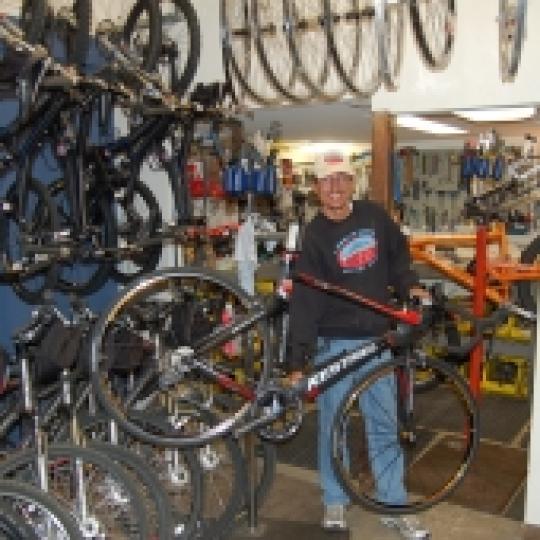 Bicycle Mechanic
Our bikes get a lot of use and need general repair fairly regularly. We are looking for someone with several years' experience who can work with a variety of bikes. Efficient, experienced mechanics will love these jobs. Our wrenching stations are fully loaded with everything you need to get your hands greasy and get our bikes built and maintained.

Read More
Roles & Responsibilities
Oversee the maintenance and repair of our fleet of bicycles
Bicycle building
Maintain a clean and safe work environment
Effectively diagnose problems and create solutions
Develop and maintain expert knowledge of products, tools and services
Communicate effectively with managers and floor staff
Assist floor staff with technical questions when necessary
Desired Skills or Abilities
Previous bicycle repair skills and knowledge
Ability to work on or learn to work on a variety of bikes - hybrids, high performance bikes, tandems and electric bikes
Ability to work quickly, efficiently and autonomously
Multi-tasking, prioritizing, and time management skills
Ability to understand and follow directions
Customer service experience and the ability to assist customers when needed
Must be able to lift up to 50lbs
Benefits
Competitive wages
Full time hours
Health insurance
401K plan after 1 year of employment